Diese Veranstaltung hat bereits stattgefunden.
AMAFEST 22: Workshop Movement & Dance
24. Sep. 2022/9:30

-

11:30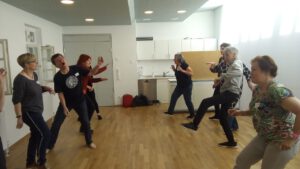 amafest 22 – workshop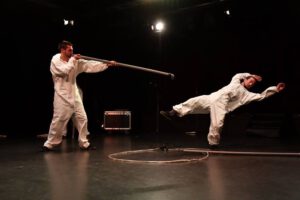 amafest 22 – workshop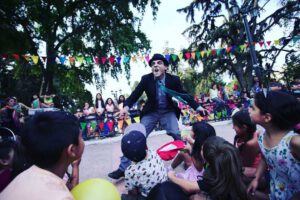 amafest 22 – workshop
AMAFEST 2022
Workshop: Movement and Dance
Nicolas Reyes (Chile)
/ Where: Theater am Olgaeck
This workshop is aimed at anyone who wants to explore new theatrical tools through the use of the body as a means of communication. We will seek a better understanding of the possibilities of the body through exercises that are based on the principles of contemporary dance, pantomime and acrobatics. Our goal is to become aware of different postures and their relationship with emotions, the center of the body, the motors of movement and the use of space.