Diese Veranstaltung hat bereits stattgefunden.
Czech Republic
10. Jan. 2022/12:00

-

14:00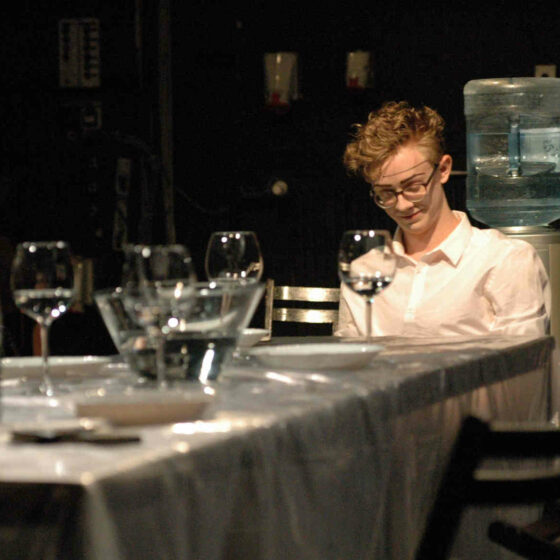 Amafest-CzechRepublic_VTAHU
Amafest-CzechRepublic_VTAHU
AMAFEST 2020
Czech Republic
/ Brno-město / VTAHU / NEPŘÍTEL LIDU (An Enemy of the People)
The theatre company VTAHU have been a part of the independent Brno theatre-scene since 2013. Since then, it slowly deviated from a after-school drama club to a distinctive group of university students interested in theatre, despite studying in various fields (ranging from Computer science to Theatre directing). The company works with various texts (dramatic and non-dramatic) via methods of devised theatre and is led by Petr David and Marie Bravencová, both graduates of Janáček Academy of Music and Performing Arts.
NEPŘÍTEL LIDU (An Enemy of the People)
"THE BATHS? OUR BATHS?"
– Diana, Princess of Wales
"VERY STRANGE…"
– The Flat Earth Society
"AND THE PARTY MOVES ON – TICK TOCK TICK TOCK"
– Bin Ladin
A show about the truth, the whole truth, and nothing but the truth (for the most part).
Author: Henrik Ibsen x VTAHU / Director: Marie Bravencová Petr David / Cast: Markéta Žáková, Jiří Papoušek, Anna Ratajová, Vlastimil Blažek, Martin Flora, Jan Šabacký, Martin Modrý