Diese Veranstaltung hat bereits stattgefunden.
Georgia
10. Jan. 2022/12:00

-

14:00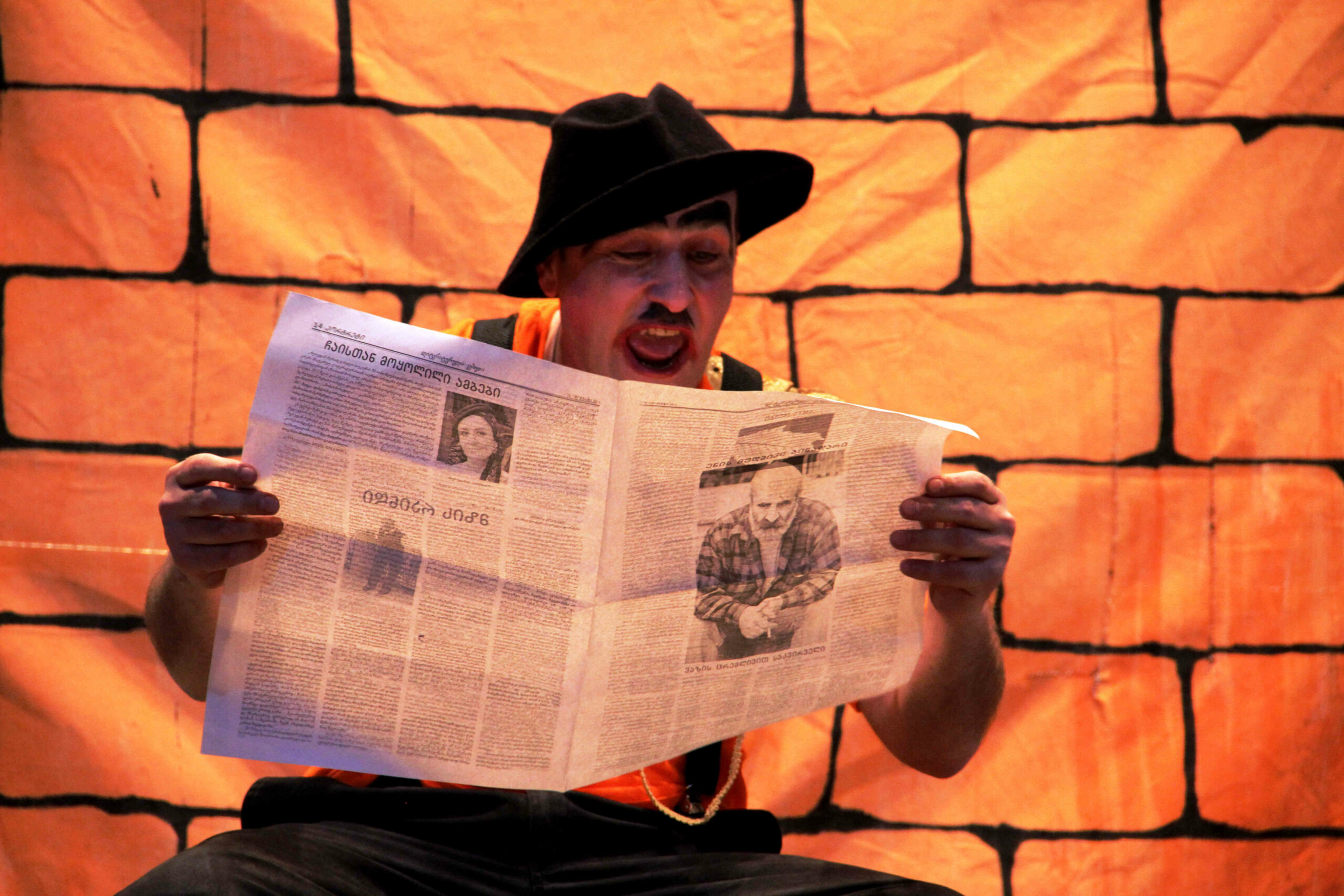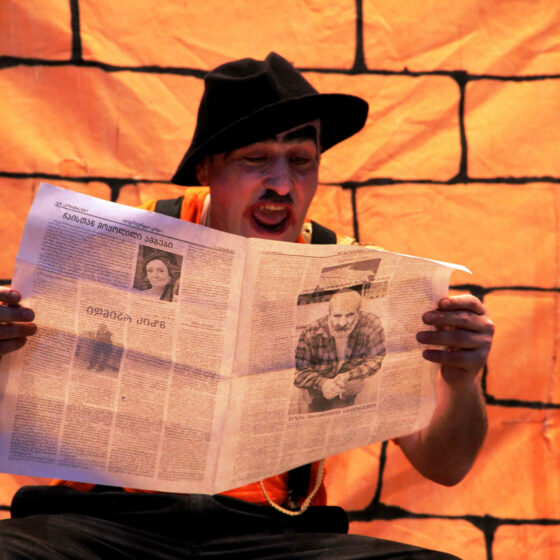 Amafest_Georgia Clown-Show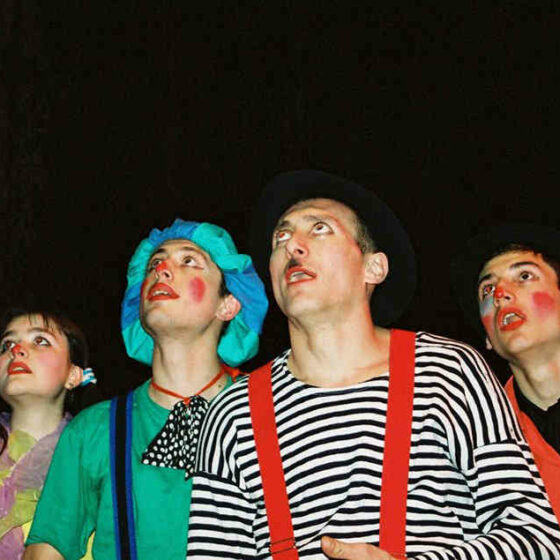 Amafest_Georgia Clown-Show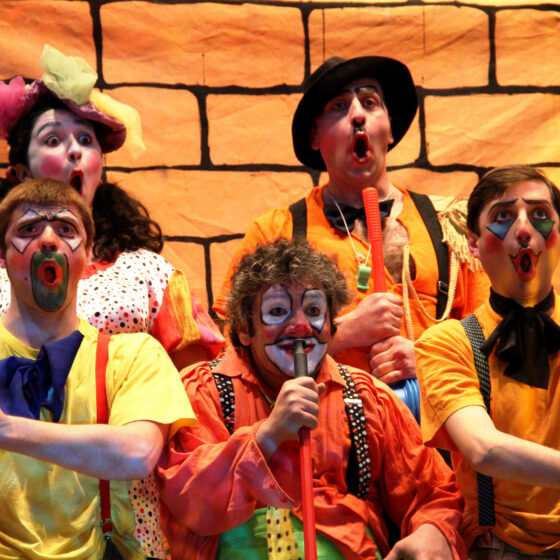 Amafest_Georgia Clown-Show
AMAFEST 2020
Georgia
/ Tbilissi / SKHVENI / CLOWN-SHOW
Pantomime theatre "SKHVENI" is established at the Tbilisi State University centre of culture and art. It was founded in 2000. Since then, the art director and founder of the theatre Giorgi Gomurashvili has staged various pantomime plays, and spectacles; among them are: "Guest and the Host", "Seven Humoresque", "Samanishvili's Stepmother", "The Wound", "Balagan", "Clown Show", "The Little Prince", "Play the Buffoon'' ''Mary Poppins'' and many other shows and performances.
It all started with our troupe gatherings in the attic of cultural centre of Tbilisi State University. There we had enough space to rehearse and work on our performances. Later on, we managed to build a small theatre ourselves. According to its location, we decided to call our theatre "SKHVENI" which in Georgian simply means the "attic".
Theatre "SKHVENI" develops international traditions of pantomime and lyrical, philosophical clowning. Talented amateur students, with professional actors actively participate in different performances. As mentioned above, we mostly perform in pantomime and that makes it easier for us to show our work to different countries and cultures because there are no language barriers.
CLOWN-SHOW / Cheerful Novels
The play consists of a series of short comedy episodes and sketches, commonly between three and ten minutes long. These sketches are performed by a group of clowns , the show is humorous, funny and amusing.
It is the synthesis of mime, pantomime and clowning. Each sketch runs its own little narrative within a scene build on buffoonery. Behind this foolishness and buffoonery each of the characters has his own hope, dream and fantasy world. Emotional content of the show – love, devotion, fear, joy, anger, melancholy, etc are communicated through mimicry, gestures, motion and music. There are no distinct good or evil personalities but the clowns manage to provoke sympathetic attitude and touch the audience emotionally.
Author: Giorgi Gomurashvili / Director: Giorgi Fomurashvili / Scenery design: Nana Gulashvili / Cast: Parna Murvanidze, Sophio Tandiashvili, Keti Okuashvili, Dima Ageev, Mari Tsomaia, Giorgi Gomurashvili